Price Drastically Reduced for Quick Sale
520 Nevada Ave., Trinidad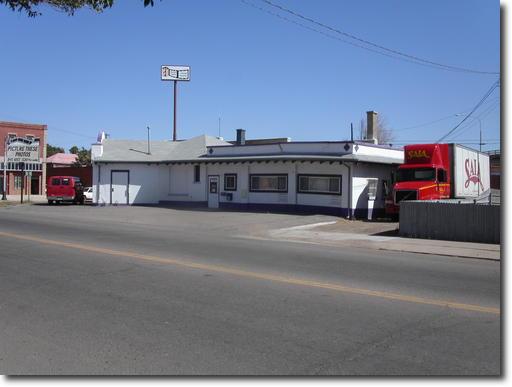 Prime business location with drive-through access, 1757 sq ft of open, completely remodeled space with office and bathroom, high-visibility corner location, Interstate-visible signage and off-street parking. This building was once a restaurant, and could be easily reconverted. Lots of possibilities here. Seller has reduced the price drastically.
Price: $118,000
Features at a Glance...
Great Location - near I-25 Fast Food Corridor
Near Trinidad State Junior College
Great Parking and Drive Through Feature
Quick Facts...
Street Address: 520 Nevada Ave.
City: Trinidad
County: Las Animas
Zipcode: 81082
Longitude: -104.511063
Latitude: 37.172884
Year Constructed: 1920
Total Number of Bathrooms: 1
Square Footage Above Grade: 1757
Total Square Footage of Living Area: 1757
Tax ID: 10755200
Tax Year: 2007
Taxes: 674.70
Zoning: Commercial
Legal Desription: TERRYS WEST BLK-12- W 37'OF LTS-21-TO-24- AND STRIP 13FT WIDE FROM NEVADA AVE ADJ LTS-21-TO-24 ON THE WEST BLK-12-TERRYS